Regular price
Sale price
$59.00 USD
Unit price
per
Sale
Sold out
X2RP TACO
Color: MultiCam
X2R/P TACO® Modular Double Rifle and Single Pistol Mag Pouch The X2RP TACO® combines two modular rifle mag pouches and a modular pistol mag pouch into one secure unit and can securely hold an infinite combination of mags and other accessories. Two original TACOS® form the base holding USGI, HK, PMAG, ARC, FAL, AK 30/ 40, LR20 and M14 magazines securely and deploying easily and silently on demand. On top, we attached a Pistol TACO®. This versatile pouch will hold almost any pistol magazine. Single stack, double stack; it makes no difference. 1911, HK 45, M9/Beretta 92, Glock, XD mags are all held securely. The Pistol TACO® can also hold a variety of multi-tools and flashlights. All pouches are made of Cordura™, an injection molded polymer and shock-cord. The pouches both maintain a positive, adjustable grip of the mag and do not require any other securing systems unless desired. Webbing tabs are sewn in on the top for use of "over the top" bungee retainers (not included). Additional loop Velcro® is sewn in the inside of the rifle pouch if the user wishes to utilize adhesive backed hook Velcro on his magazine body for added security.
Share
View full details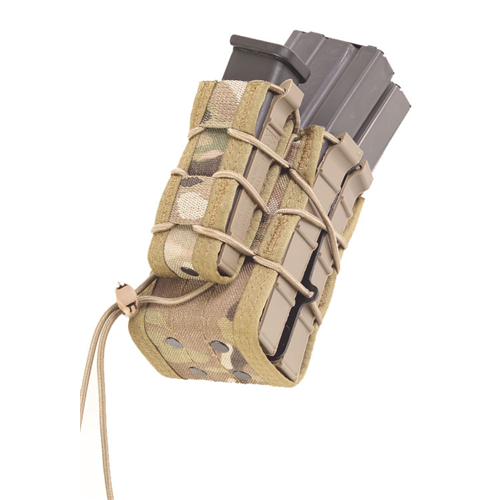 Critical Items Collection
Critical Ranger School packing list items not included in the Ranger Pack.
Ranger Pack: Supplemental Optional Items Collection
Optional items not included in the Ranger Pack.